"Shop Small" "Buy Local" "Small Business Saturday" 


The movement to support the local economy has never been stronger than it is now, and is especially prevalent during the holiday season. Encouragement to support local is blasted all over social media and just about everywhere we shop, dine, or travel. 
Sometimes when it comes to our business and selecting vendors or companies to partner with, we don't always maintain the "local" mindset. There are numerous benefits to choosing to work with a local vendor versus an out-of-market or "big box" vendor. Here are the top three:
3
 

Benefits to Choosing a Local Vendor

 

–
1. Your money stays local.
Choosing a local partner means that significantly more of your money stays in the community and helps fuel the local economy. The businesses you support are then likely to be in a better position to contribute back to the community through fundraising, volunteering, sponsorships, etc. 
2. Personal relationship.
Choosing a local partner means you have someone to call right away if things don't go as planned. You develop a connection with the people behind the business that you might not otherwise have with a chain or out-of-market business. Face-to-face visits will allow you to address any concerns and ensure all services meet your standards. You develop a relationship with another local business and that leads us right into our 3rd benefit… referrals!  
3. Referrals.
It's extremely unlikely that your online or out-of-market vendor will be sending you business referrals. But your local vendor certainly can and likely will. When our company needs to cater a lunch meeting, furnish an office, print marketing materials, or require HR compliance help, we will choose to use one of our customers. When our customers need a referral for similar services, you can bet we are also referring them to other customers.  
Despite our growth and expansion into a northeast footprint, we stay within driving distance to our customers so we can maintain a personal relationship. And although the majority of the IT support services we provide can be done remotely, we routinely network with and liaison with our customers. Our data center is located in Saratoga Springs which means your data stays local and not at an off-shore location like some of our competitors.
At STEADfast IT, we offer modern, managed IT service solutions that scale with your business needs. We are thankful to be able to support so many local customers and are grateful for the businesses who choose to partner with us. 
–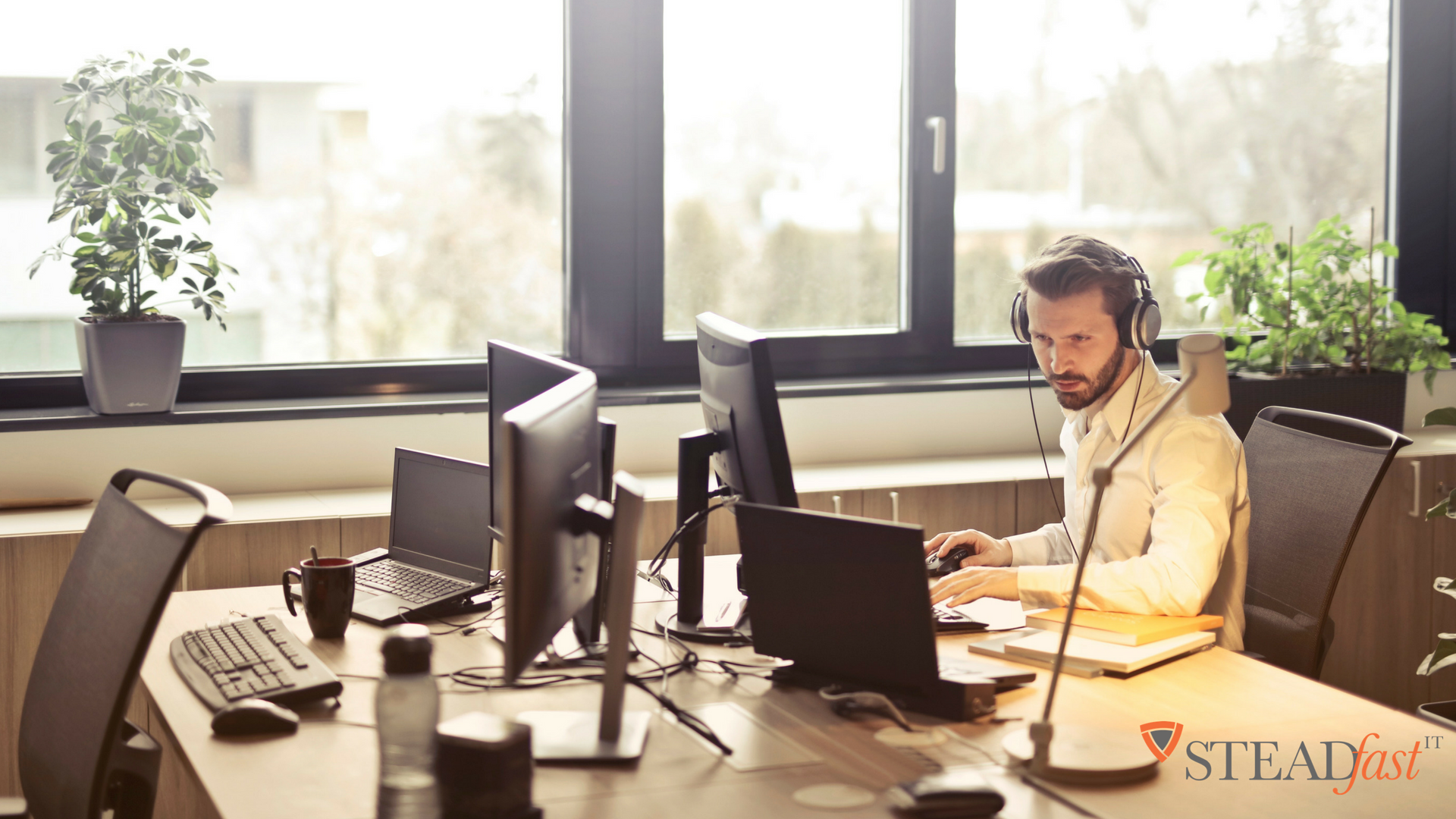 Let's Keep in Touch!
Get our monthly update email featuring tech tips & our latest news!
Your Information will never be shared with any third party.