Are you having IT problems?
At STEADfast IT, we understand that time is a commodity. Not only can IT problems be frustrating, they can be detrimental to your business. Our team of IT support engineers treat all calls as "emergencies" and immediately triage any IT problem.
Our industry-leading ultra fast response time is only part of what makes us unique in the managed IT services world.
–
Remember that annoying IT help desk answering service or ticket queue? With STEADfast IT, you have immediate access to experienced IT support engineers with decades of experience. We employ two separate, distinct teams to address employee needs accordingly. Our internal team resolves employee needs immediately. STEADfast's external team focuses on longer-term projects; installation of servers, assessments, and installation. This methodology saves you time and money.
Considering hiring an in-house CIO? Just think about the level of expertise a team of highly trained IT professionals would bring to your organization. We can provide you with an overall strategy to keep your systems up to date and running smoothly. Licensing, budgeting and overall system assessment are just some of the ways we can assist your need for speed and productivity. STEADfast IT can save your company a significant amount of money over a traditional hire and we bring a higher level of learning to the table. Let us be your complete IT department by delegating to those in the know.
Worried about downtime during on boarding? Our on boarding process is a breeze! Gone are the days of sending in IT technicians to disrupt everyone's day while your computers are uploaded into our system. Transitioning to STEADfast's Managed IT Support Services is easy and requires no disruptions to your employees. Can you plug in a jump drive? Great, you're in. 
Security on your mind? Rest assured, we are your data storage partner and security is the name of the game. We encrypt your data before it ever leaves your computer, ensuring that no human will ever see your information. Your secure, encrypted backups are stored in our data center that has double redundancy and generator backup in the event of a power failure. Data stays right here in our data center in beautiful Saratoga Springs, NY NOT to an off-shore location like some of our competitors.
How about mobile security? New technologies are more convenient for you and your team, but did you know they also create new opportunities for hackers to strike? Security does not always keep pace with innovation, and malicious actors learn quickly. Your workforce may know how to recognize traditional desktop threats, like pop-ups and phishing emails, but users tend to be less vigilant about security on their mobile devices, which is exactly what the hackers are counting on. Are you and your team prepared to manage the risk?  You don't have to face these threats alone because we are ready to begin helping your business today. STEADfast IT can help you protect your business in the face of mobile attacks and keep your business mobile-ready.
At STEADfast IT, we offer modern, managed IT service solutions that scale with your business needs.
–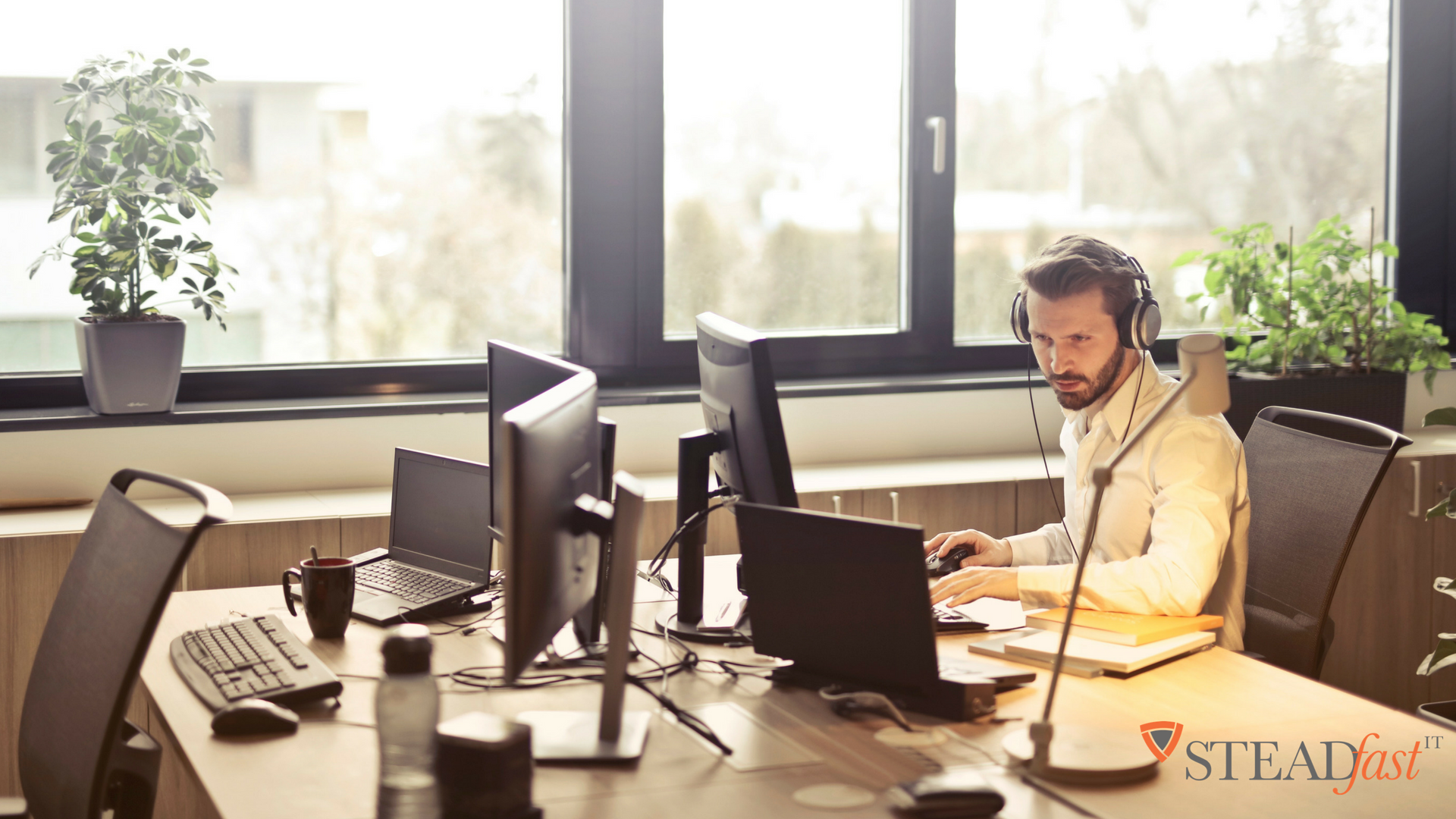 Let's Keep in Touch!
Get our monthly update email featuring tech tips & our latest news!
Your Information will never be shared with any third party.