Article originally published on 11/4/18 in Albany Business Review by Chelsea Diana, Reporter.
—
Craig Skevington, a serial entrepreneur based in Saratoga Springs, said his latest company Steadfast IT is at an inflection point, and he is preparing for significant growth.
It's something Skevington has experience in, starting and running two other high-growth tech companies that struggled with growing pains.
"My other two companies had these points where there was hyper growth. If you're not ready for that, hyper growth is painful," Skevington said. "One company went from $1.5 million run rate of revenue to $12 million in nine months. That was crazy and it hurts. I don't like being part of companies that don't get into those growth curves. That's where I want to get to."
Steadfast IT, which offers remote IT services to small and medium-sized companies, saw revenue increase almost 100 percent in the 4th quarter of 2018 compared to the same quarter in 2017. Overall, revenue growth for the year is closer to 40 percent. Skevington declined to disclose revenue numbers.
Skevington started Steadfast IT in 2002 with a focus on helping companies reduce costs by sharing services, such as a data center and front office personnel. That strategy has shifted to provide IT services to companies remotely as Skevington and his team in Saratoga Springs have developed software to make that process seamless.
Steadfast's clients include Fingerpaint, Longfellows Hotel and Restaurant and Schultz Construction, among others.
Steadfast IT spent the first half of the year investing in marketing and sales. Skevington said a lot of growth came starting in June and has continued. He is projecting 150 percent growth for 2019.
Skevington said the fast response times, and internal systems unique to Steadfast, have differentiated the company from its competitors.
The company has 12 employees based out of an office on South Broadway in Saratoga Springs. Skevington said he is hiring for two more jobs.
Skevington founded his first company, Factory Automation and Computer Technology Inc., in 1986, and brought it public as SynQuest in 2000. When he was asked to leave that company, he started Flow Management Technologies Inc.
Skevington said Flow's revenue grew to $12 million in less than a year. Then, changes to health care regulations evaporated the company's revenues, losing 72 percent of its revenue in two weeks. The company went from 160 employees to six.
That experience taught him what to expect from Steadfast IT.
"For us, it's not a blip. The fact that it's accelerating each month, I've seen those patterns before," Skevington said. "We're starting to make advanced hiring plans. Even though we don't have enough workload to support new hires, soon enough we will and I need to bring people on board in advance."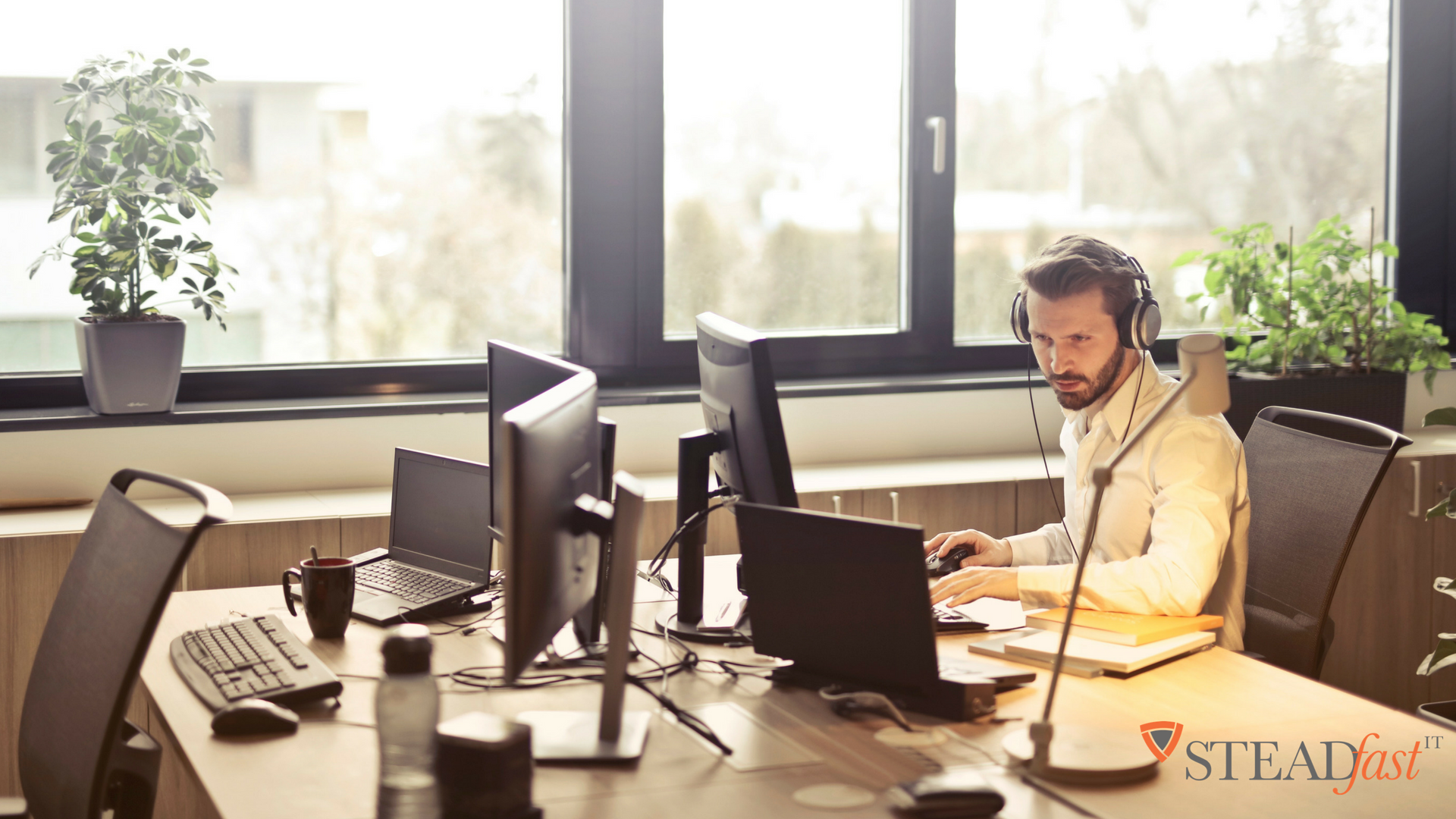 Let's Keep in Touch!
Get our monthly update email featuring tech tips & our latest news!
Your Information will never be shared with any third party.