First off, what is ransomware, exactly? Ransomware is a malware that hijacks computers, encrypts important files, denies access to them, and then asks the victim to pay ransoms to have the files decrypted. When this happens panic sets in, immediately.
Recently there was an attack named 'Locky' which affected millions of computers worldwide in more than 70 countries. In the past 8 months, there have been 4 MAJOR ransomware attacks that have originated in these countries:
So how can you and your business avoid an attack? Take these steps.
How to prevent a ransomware attack –
1. Use different passwords for every site. Using one common password for all frequent web page logins makes the path really easy to crack. Or use a password generator and then a service that saves all of your passwords.2. Remove all outdated software because expired software programmes and installed apps in your computer serve as the most common entry point for ransomware.
3. Make sure that you back up your important files regularly.
4. Regularly check that your backup copy is OK. There are times when an accidental failure can inflict damage to your files.
5. Cyber criminal often distribute fake email messages mimicking email notifications from an online store or a bank, luring a user to click on a malicious link and distribute malware. This method is called phishing.
6. Regularly update your operating system, browser, antivirus, and other programmes.
7. Use a robust antivirus program to protect your system from ransomware.
OR, you can (and we highly recommend this) hire an experienced, trusted IT services provider. Your managed services partner will perform all of these tasks and more on your behalf, for example; 24/7 monitoring of your system and all devices. Consistent updates to your operating systems, antivirus and the usage of the most rugged anti-virus available. Also, consistent, daily, encrypted backups. Some businesses can lose a day worth of data, others cannot. It's up to you and your provider to work out the best options for your business.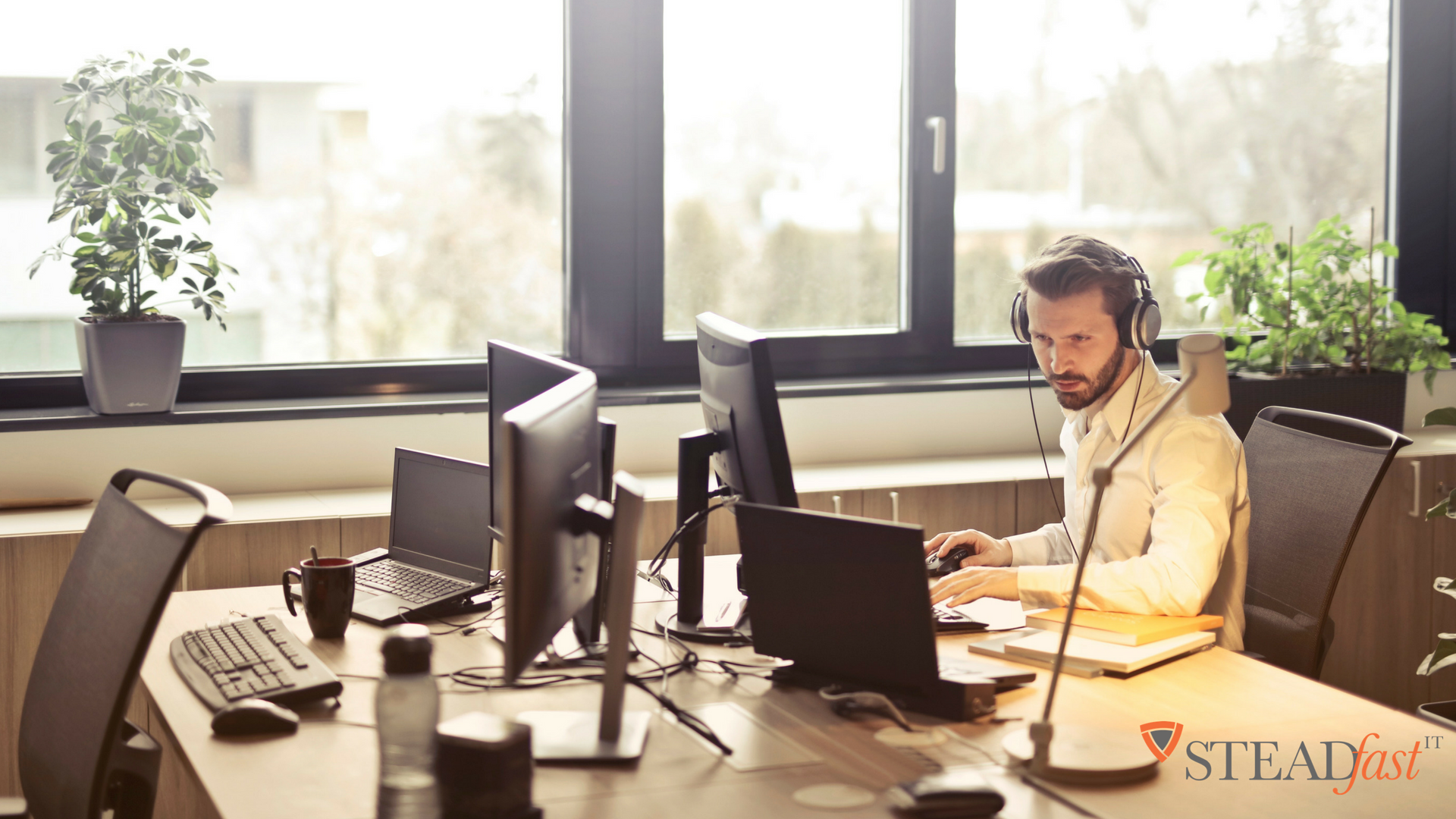 Let's Keep in Touch!
Get our monthly update email featuring tech tips & our latest news!
Your Information will never be shared with any third party.