STEADfast prides itself on a level of end-user support not realized by most business owners, however, that's not everything you need to know about us. If we were only focused on IT managed services we would be awfully one dimensional!
We believe in giving back for the overall greater good, for this reason, we are announcing our Pay It Forward program. It's pretty simple; we encourage our clients, employees, friends, and family to participate.
Contact Colleen to learn more!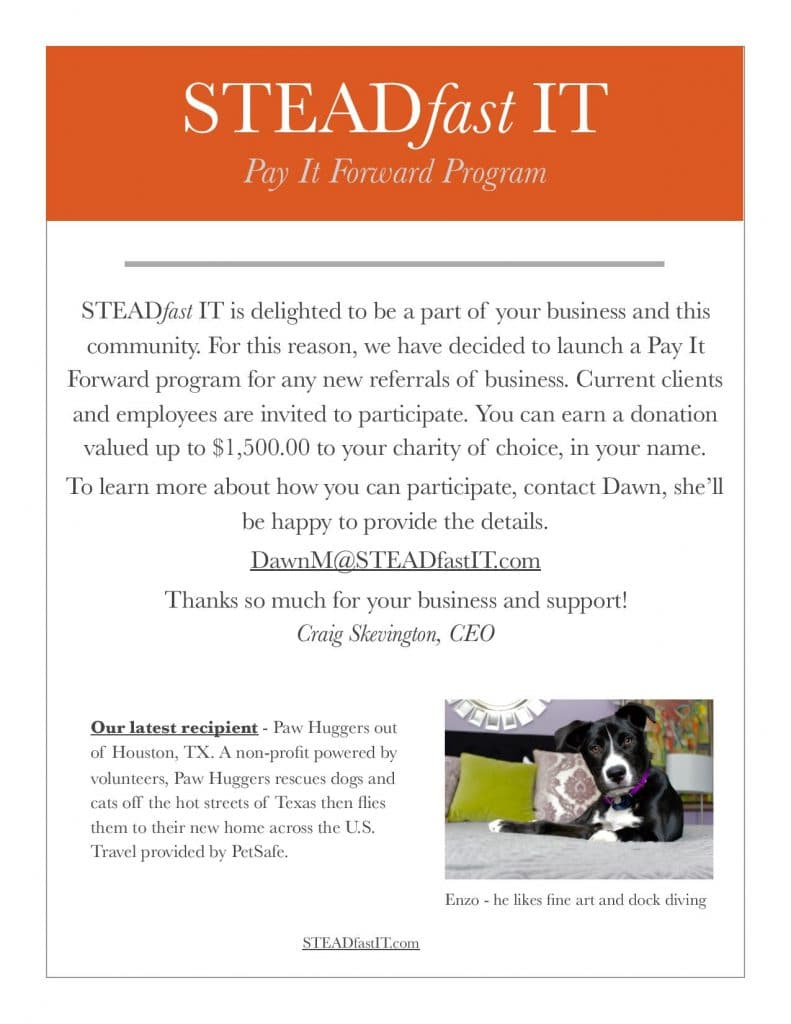 –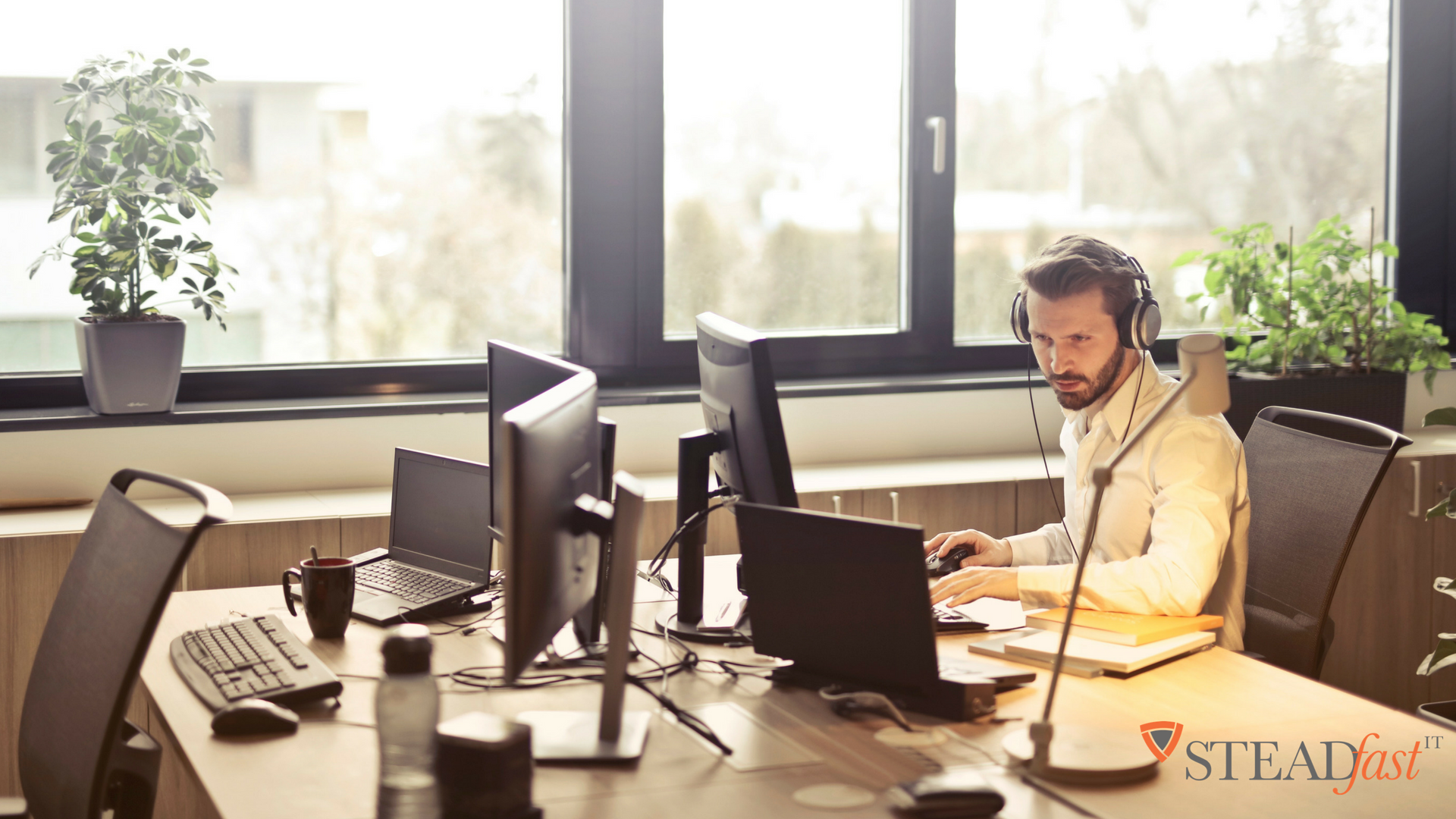 Let's Keep in Touch!
Get our monthly update email featuring tech tips & our latest news!
Your Information will never be shared with any third party.