Too often, outsourcing tech support results in delays to your employees. Have you ever wondered why?
Most Managed Service Providers, (MSPs) have only one team available on-hand to respond to your issue, whether it needs to be solved with a simple phone call or requires involved on-site technical support. MSP's too-often prioritize on-site requests over phone calls because it allows them to bill you, the client, at cost by-the-hour. It means a lot of simple fixes are left hanging for too long, and that you get stuck waiting in line behind a bigger issue until someone finally calls you back.
To solve this problem, Steadfast IT created two distinct teams so that you don't get caught in the middle. We built our model on the emergency room/triage methodology. Evaluate – send to the right engineer – resolve. 
Our in-house support team is available to take your calls throughout the business day. We'll walk you through any IT snafu so you can get back to work with no interruption.  You won't need to worry whether you're intruding on someone else to get the help you need.

Second, our team of highly-specialized engineers is available to be onsite whenever necessary. They will give you the thorough attention you deserve, with no distractions.

We all know how quickly "simple fixes" escalate to full-scale disaster when the printer backs up right before a life-changing meeting, or the call-in number doesn't work for that sixty-person webinar. Yet, using only one team to respond to these issues diminishes time spent on complex IT needs like upgrading company wifi or preserving data privacy. Issues that erode the success of your business over time.

At Steadfast IT, we recognize the importance of both, and that's why it's reflected in our business model.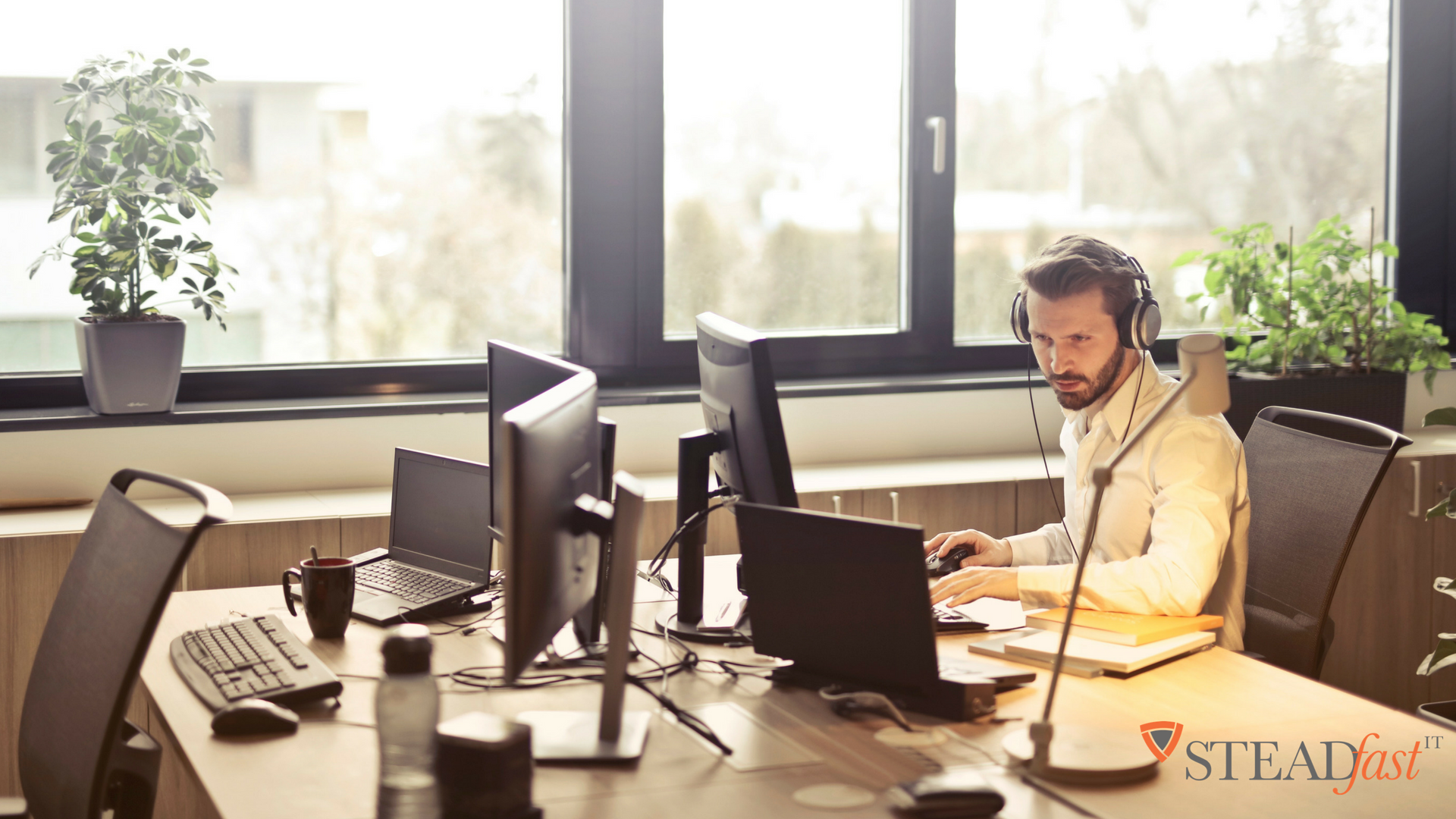 Let's Keep in Touch!
Get our monthly update email featuring tech tips & our latest news!
Your Information will never be shared with any third party.