If you're looking for an IT advantage, the time is now to look at partnering with a managed service provider, an MSP. A trusted IT partner works in conjunction with your IT department— freeing them to focus on large internal projects. MSP's can take over time-consuming daily tasks, increase your return on investment, shrink operational costs, improve security and safeguard data backup. 
More companies are recognizing the need for MSPs and the cost savings they bring with them. 
Want to know more about how to make the right decision for your business? See below:
Do You Have a Strategic Plan for IT?

Every business needs a long-term IT plan to stay competitive.  Your strategy needs to be more than a break-fix mentality, struggling to keep up with the daily, time-consuming tasks that demand attention. 
Your IT department is filled with top talent that would best be used to promote your business goals.  For instance, you could have your IT department come up with custom-built software solutions to boost productivity or provide data analysis and real-time insights.
Additionally, your in-house IT department is an important line of your cybersecurity defense.  By laying out a clear strategy, the IT department can work closely with those in the C-suite to manage risks and diminish the chances of data loss and security breaches. 
You Need More People
You need your IT staff to focus on strategic endeavors that keep your business moving forward.  So, leverage the expertise of an MSP—and save your IT staff's talents for in-house projects. That will lead to more satisfaction for them and greater results for you as end-user support needs are handled off-site. 
Security of your Data is Crucial

Keeping up with the latest cybersecurity threats is a full-time job – now that the average cost of a breach is close to 3 million, you can't afford to fail.  An MSP will provide 24/7 management and monitoring to protect your data from breaches. With an MSP, you'll have access to the latest anti-virus software, patching, and all your firewalls will be up to date. Every time. Automatically.
Eliminate Employee Downtime

Is your help desk inundated with repetitive requests? Are users complaining about the slow IT service and wait time?  If you're not meeting user demand, it's not good for anyone. Slow IT response can squash efficiency and frustrate internal and external stakeholders. What's more, bottlenecks can kill business initiatives and lead to downtime that hurts revenue. A skilled MSP can be used to offload tasks as your bandwidth becomes stretched. 
Your Not The Expert in Everything

No one can be an expert in every area, this is especially true with a small IT department. 
It might sound good to use contract workers as a stop-gap, but it takes time to find and train temp workers, and it's difficult to find ones that have the exact skills you need for a project. An MSP, on the other hand, gives you the ability to manage your staff as you see fit. 
STEADfast IT can help free you from necessary, but time-consuming, IT tasks like monitoring and managing your IT infrastructure. You'll be free to focus the right people and resources on the right things. Your strategic initiatives will fall into place, all while increasing efficiency and productivity. Leverage STEADfast on your behalf for an elevated level of end-user support and service. 
---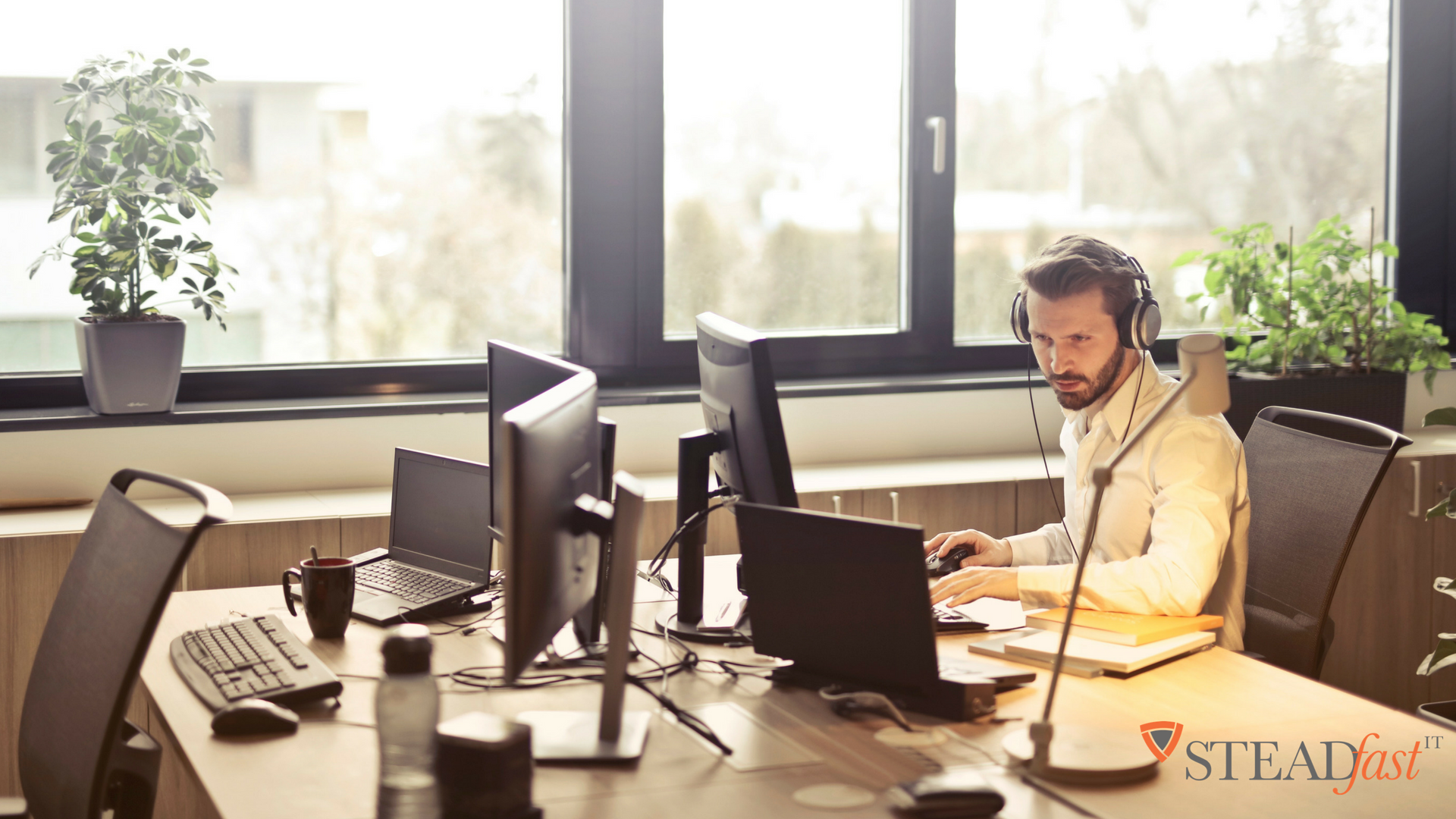 Let's Keep in Touch!
Get our monthly update email featuring tech tips & our latest news!
Your Information will never be shared with any third party.