We routinely advise our customers on the importance of using strong passwords to secure their information online. Establishing safer passwords is much easier if you follow these 4 tips: 
Use a unique password for every site you visit. Many data breaches are caused by one seemingly innocent common factor: computer and mobile device users reuse their passwords on multiple websites at a very high rate.The primary reason to use different passwords for different sites is that if a hacker is able to figure out your password for a less secure site, he/she may be able to access all of your accounts. This article from Pixel Privacy explains this risk in greater detail. 
Use a combination of upper and lowercase letters, numbers and symbols. We recommend 7-10 characters. The more random the better and use non-common and even non sensical phrases together. If remembering all of these complicated passwords is an issue, take a look at tip #4. 
Change your passwords every 6 months and keep your password recovery options up to date.
Use a password manager such as LastPass or True Key to generate and remember safer passwords. Password managers are designed to securely store your login and password information. Once you are logged into your password manager, login credentials will be made available when it's time to log in to an online account.We recommend going to a third party review site Like CNET to check out their latest password manager reviews.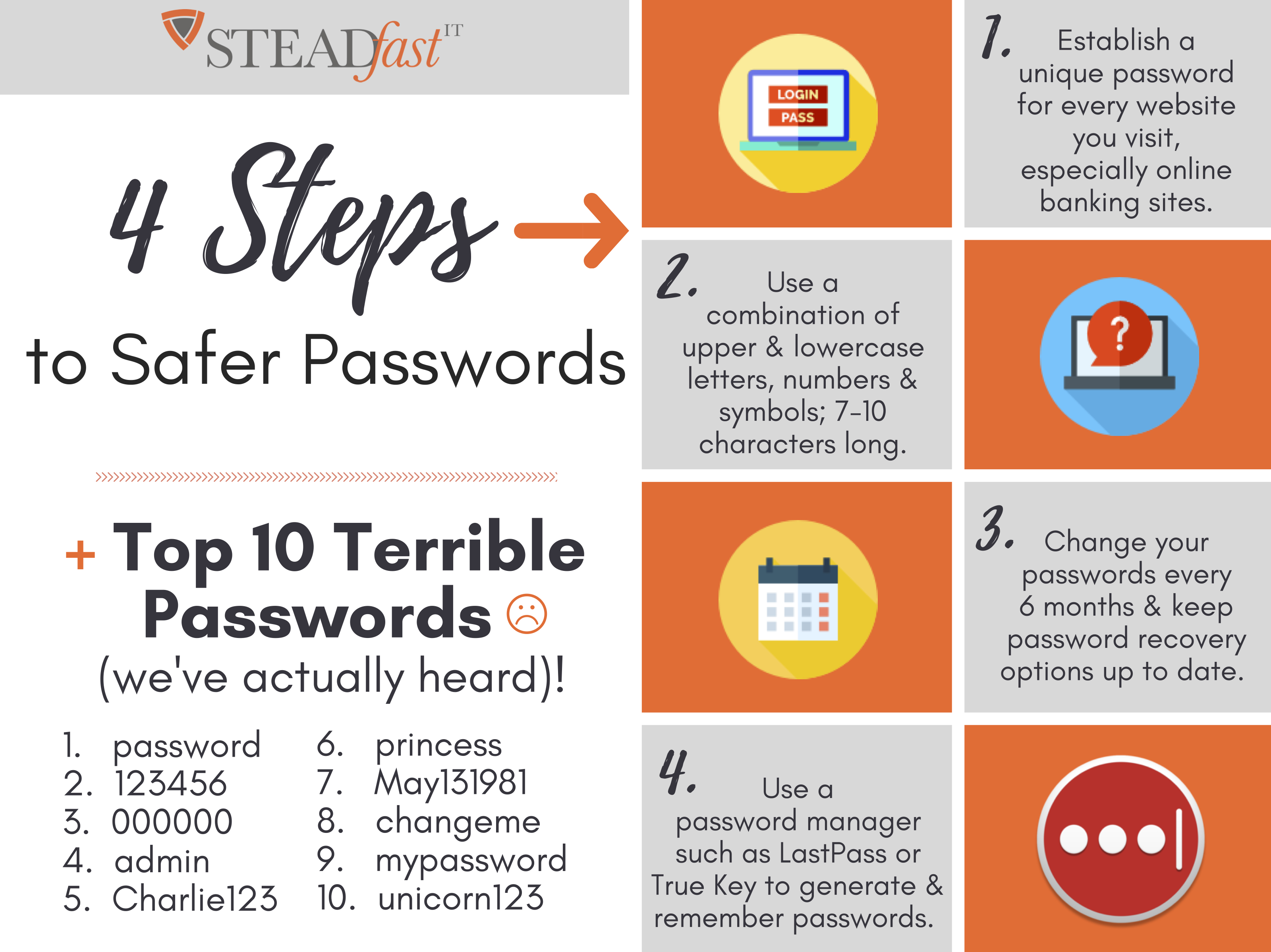 Technology shouldn't be stressing you out! If it is, we can help. Give us a call at 518-581-7200 and let's talk! We'll give you a FREE consultation.
Relax, and let us handle the tech.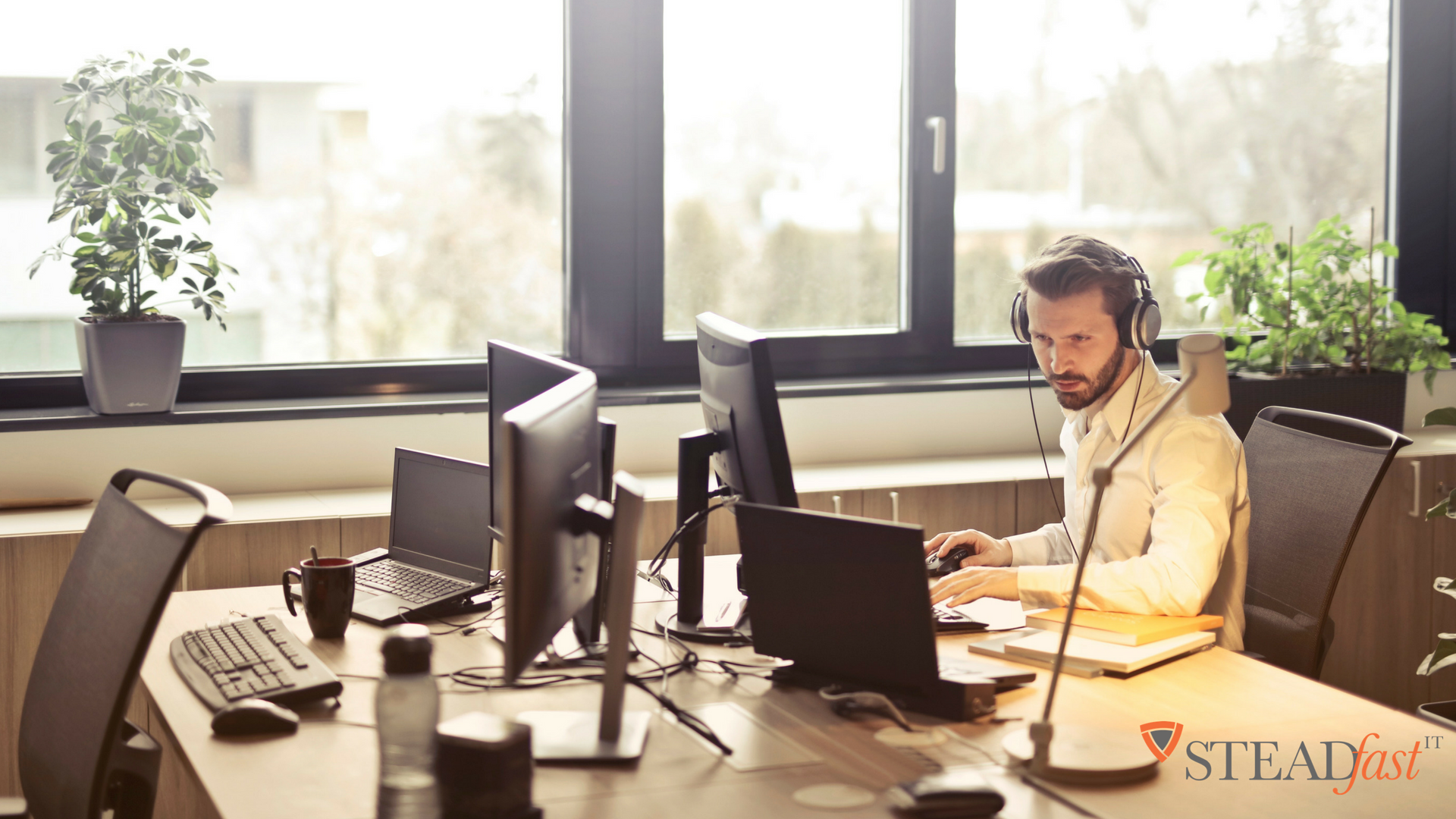 Let's Keep in Touch!
Get our monthly update email featuring tech tips & our latest news!
Your Information will never be shared with any third party.