We feel that businesses of all sizes can benefit from turning over some IT functions to a managed IT service provider. Here are five reasons why Managed IT Services might be the right fit for your business: 
1. 24/7 IT Support and Proactive Security Monitoring
Managed IT support provides 24/7 monitoring of your network to mitigate risks and detect if a problem may be forthcoming. Keeping up with the latest cybersecurity threats can be a full-time job – the average cost of a breach at $3.6 million; who wants that? An MSP specializing in cybersecurity can implement innovative policies to safeguard your business. This includes 24/7 management and monitoring to protect your data from breaches. With an MSP, you'll have access to the latest anti-virus software, patching will happen automatically, and all your firewalls will be up to date.
2.
 

Access to IT Professionals – a whole team of them!

A good MSP functions essentially like an in-house IT staff, but without the associated costs and risks.  Even businesses with an in-house IT department sometime lack the right talent on staff at the right time to handle an IT emergency.  Our team of engineers at STEADfast IT have a wide array of skills and are available at your convenience. We can almost guarantee that someone on our team has the expertise to tackle your toughest challenge. 
3.
 

Technology and Vendor Management

It's hard to keep up with technology innovations and run your business at the same time.  Let your managed services provider keep your systems on the cutting-edge and deal with your software and hardware maintenance. We can implement the latest technology into your business quickly and seamlessly. 
4. Cost Savings and Controlled IT Spending
The ultimate benefit of the managed services model is the cost savings. Most small businesses can't afford to hire a CIO, or assemble a team of IT professionals. It's not practical and not cost-effective. With an IT Managed Services Provider, you have an entire team monitoring, supporting, and maintaining your network often for less than the cost of one full time employee.
5.
 

Keep Up With Your Competition

 

One of the benefits of managed IT services is that outsourcing helps gain the expertise and the insight that larger companies have. Larger companies typically have in-house support services with a team of full-time IT professionals. Your managed service provider functions the same way as that large in-house team but for a fraction of the cost. 
The bottom line is that when a business has limited resources, outsourcing your IT can help you stay focused on your business needs and let us deal with the complex IT situations. Get in touch with us and let us provide you a FREE technology assessment and quote for Managed IT Services. 
–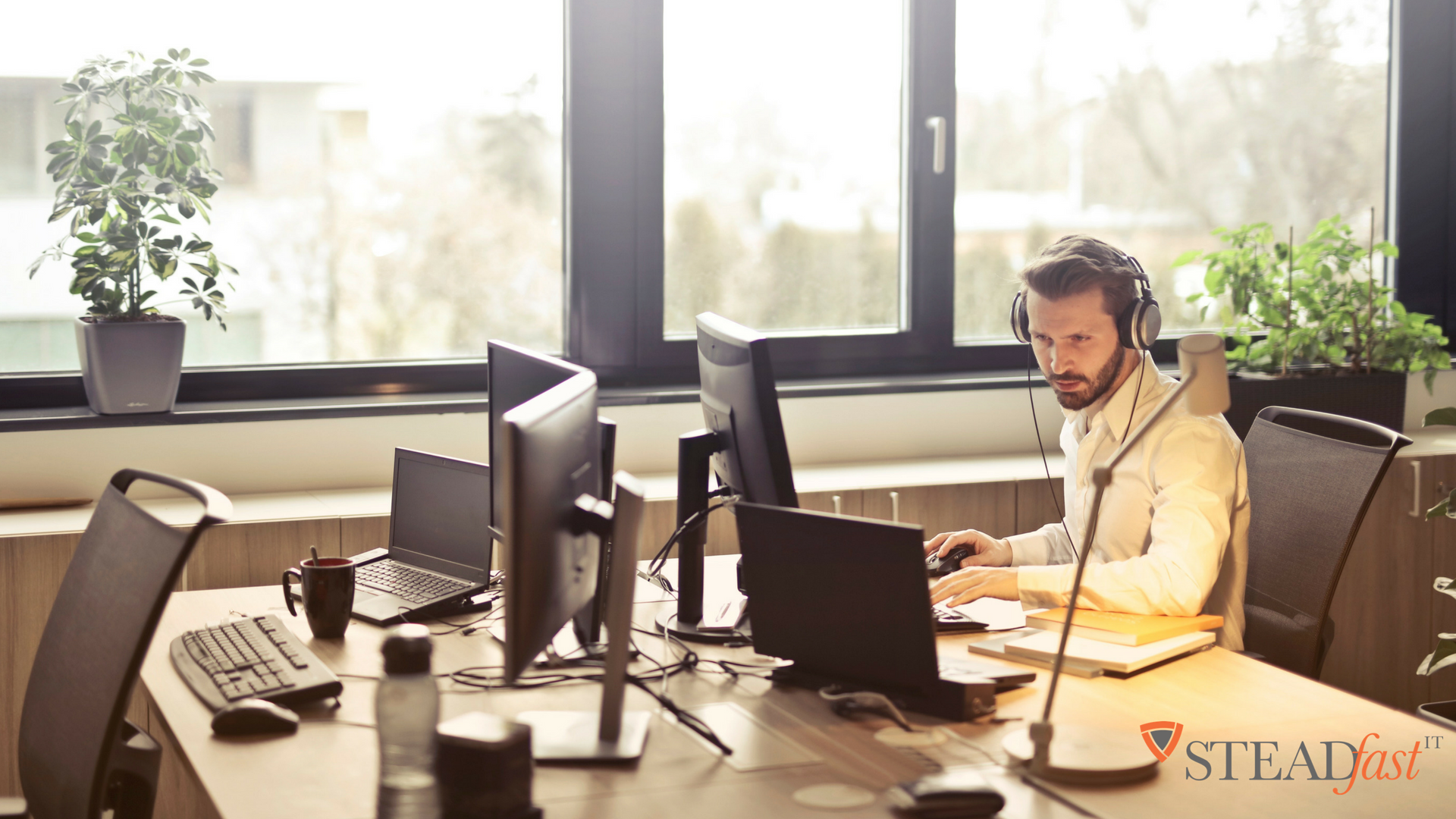 Let's Keep in Touch!
Get our monthly update email featuring tech tips & our latest news!
Your Information will never be shared with any third party.