Have you been stuck with the same managed service provider for years? Are you settling for sub-par service and response time? A periodic evaluation of your IT support services is necessary to ensure you are getting exactly what you are paying for and are not having to deal with poor service.
Here are 4 signs you may need to shop around for a new MSP (Managed Service Provider):
–
1. They don't return your calls or emails promptly.
Response time is everything in the IT world. When technology doesn't work properly, it can have devastating effects on your business including wasted time, decreased productivity and lost revenue. If you are stuck with non-functioning technology and are waiting in help-desk limbo, it might be time to think about switching IT providers. Your business simply can't wait hours for a returned phone call or email.
Our average response time is just 8 minutes, compared to our competitor's average of 5.5-hours! Your business simply can't afford to wait hours, and we understand that.
–
2. Too many hidden fees or "surprises" on your invoices.
Your MSP should be making recommendations and suggestions and completing a periodic review or audit of your systems. Your MSP should not be purchasing and installing equipment without your knowledge. If your invoice is full of unexpected service charges, chances are there is a discrepancy between what you thought was covered under your contract and what the terms actually say. Pricing shouldn't be a mystery.
The role of your managed service provider is to help you prioritize and plan for additional expenses so that you can budget properly for them.
–
3. They talk down to you or don't properly explain things.
When speaking with your IT consultant or support technician, it's reasonable to expect some technical jargon and industry terms. A good support tech will take the time to explain technical information to where you should feel confident in his or her ability to diagnose and address your problem. That person should not make you feel belittled, ignorant, or unintelligent.
Our support techs are friendly, approachable, and ready to handle any problem, large or small.
–
4. You experience recurring issues.
Does it seem like you are experience the same issues over and over again? Chances are your IT provider is not proactively monitoring your systems or they're putting 'quick fixes' in place in lieu of fully resolving the problem. A good MSP should be able to detect and resolve many IT problems before you even know about them. Failed backups, low memory, PC or server crashing are all examples of problems your MSP should know about before you do. Your MSP should either prevent issues from happing or explain what steps should be taken to ensure they don't recur.
Working with STEADfast IT, you can be confident that we will help you keep your IT systems up-to-date and in-line with current best practices and innovations.
–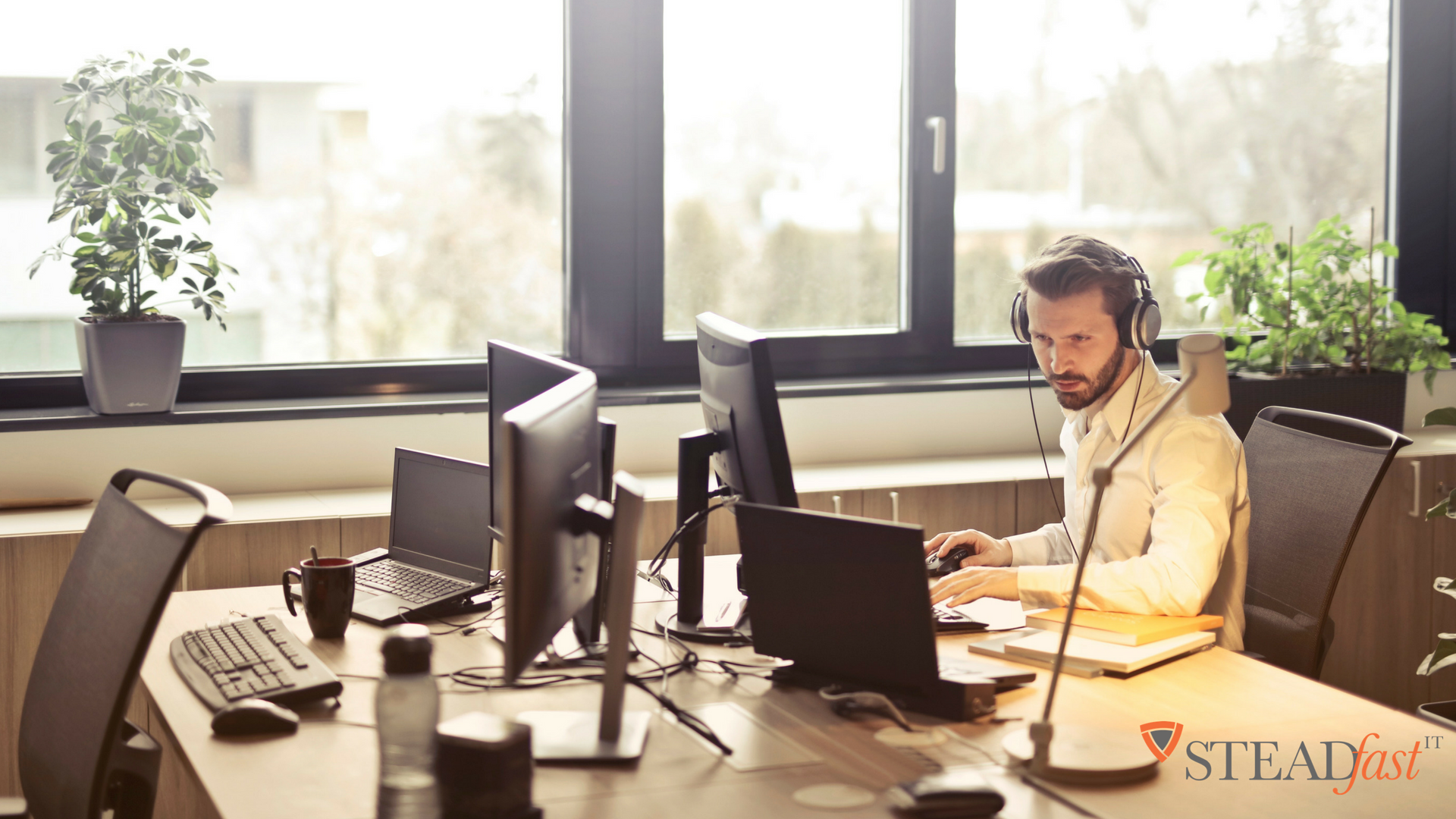 Let's Keep in Touch!
Get our monthly update email featuring tech tips & our latest news!
Your Information will never be shared with any third party.